Famous representatives of the direction
In street art, as in any other direction, there are well-known representatives:
Banksy – this artist is called the "gold standard" of contemporary art. His identity has never been revealed. Many of his works are included in the register of protected objects. Originally from Bristol, works and exhibits around the world;
Vhils – Alexander Fartu, originally from Portugal. In his technique, he uses an electric drill. Collaborated with the legendary group U2;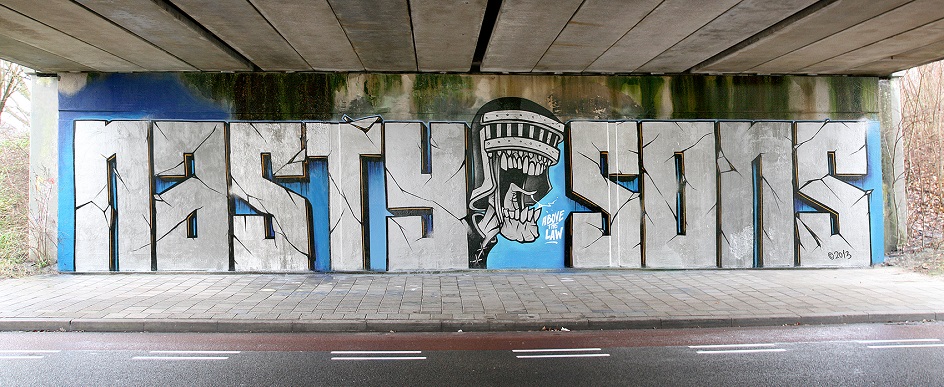 Above (TavarZawacki) – started in the US, but then moved to Berlin. The subject of his work are the themes of the injustice of the modern system, as well as the poverty of certain segments of the population;
Roa – in his works depicts animals, often exhausted, with organs open to the eye. He tends to imitate the X-ray effect in his works;
C215 is a French street artist who travels the world and decorates the streets. His favorite subject is his own daughter Nina, who can be seen in the images, sometimes as a little girl, sometimes transformed into a young woman;
Jean Michel Basquiat is a late artist who left a bright mark on history. Started as a graffiti artist, during the prime of his career he completed many stencil projects in collaboration with Andy Warhol.
Contemporary street art has many manifestations. Sometimes writers touch on complex topics. But, the work of writers does not become less beautiful from this. Now we can see how many works are turned into national treasures, and artists from all over the world realize their creative potential.
The identity of the mysterious graffiti artist Banksy has been established
One of the most expensive artists – graffiti artist Banksy – stubbornly does not want to "shine", despite the crazy success and millions in income. However, scientists at Queen Mary University of London are confident that they were able to determine his identity. Using geographic profiling, which makes it possible to calculate a person by the most visited places, they came up with a graduate of the Bristol private school, Robin Gunningham.

After analyzing about one hundred and forty places on the streets of London and Bristol, where the work of Banksy is present, the experts found out that it was in these places that Gunningham most often visited. An additional reason for the sensation was a photo five years ago, which depicted a man with cans of paint and stencils. Scientists are sure that this is Banksy-Gunningham. Their version was confirmed by a resident of Bristol, who wished to remain anonymous, who said that he personally knew the graffiti artist. Banksy himself, through his press secretary, said that he would neither confirm nor deny the public's guesses. As before, he will keep his identity secret. The artist claims that even his family does not know that Banksy is him. However, you can understand it: illegal painting of the walls is a jurisdictional case.